The RISD Department of Interior Architecture's MA in Adaptive Reuse program is a 1-yr post-professional degree for architects to focus on the reuse of structures. The spring Adaptive Reuse Studio and the related Adaptive Reuse Seminar are the culmination of the program. Each spring, the MAs engage in a studio project that is a full-scale demonstration of adaptive reuse practice in a real-life context. Supported by the Adaptive Reuse Seminar, the Adaptive Reuse Studio is an investigation into design strategies that combine historical, formal, scientific, critical, and technical aspects of the discipline.
This year's
Crossing the Pell
studio is co-taught by Michael Grugl, Andrew Hartness, Wolfgang Rudorf and Liliane Wong. The 4 students in the MA program are Nupoor Maduskar, Saira Nepomuceno, Demilade Okunfulure and Sofia Paez. In addition to these students, this year we are joined by 2nd year graduate students from RISD's Landscape Architecture department: Shuyi Guan, Seung Hwan Oh, Mohan Wang and Yu Xiao. Together the two groups of students are working in multidisciplinary teams to propose a new experience for crossing the Pell. Additional members supporting this studio: Jorge Gomez for model construction, Anna Albrecht for research, Christine Chang for website design, Linda Muller for project support and Babette Alina without whom this project would not have taken place.
---
Shuyi Guan
Shuyi Guan, graduated from Beijing Forestry University in 2019, and now is a second-year Landscape Architecture graduate student in Rhode Island School of Design. She developed a strong interest in the ecology and social design aspect, which not only focuses on the design itself, but integrates approaches to use the design to address environmental and social issues. Her long-term goal is to incorporate ecological ideas into designing, and focusing on resources, relics, and environmental protection.

Nupoor Maduskar

Nupoor Maduskar is an optimistic architectural designer who is passionate about adaptive reuse, rethinking sustainability and solving the challenges involved with public-centric designs. Graduating with a Bachelors of Architecture degree, having lived in three countries, traveling through 70 cities around the world, and being immersed in varied cultures of architecture and design, she has started to understand how architecture can be made better to suit communities. And it gives me immense satisfaction that she is able to take a step in that direction through this project.

Saira Nepomuceno

Saira Nepomuceno is an Architect from the Philippines, where she completed her Bachelor of Science in Architecture degree. A series of residential renovation projects around Metro Manila allowed her to develop an interest toward respecting existing structures and materials, which led to her taking the MA Adaptive Reuse program at RISD.


Seung Hwan Oh

Seung Hwan is pursuing a Master in Landscape Architecture at Rhode Island School of Design. He strives to design various environments to trigger inspiration and creativity in everyone. He values interdisciplinary approaches, and he joined the studio to share landscape architectural perspectives and to integrate knowledge of the two disciplines.

Demilade Okunfulure

Demi began her architectural career in the U.K, where she completed her Bachelor of Arts degree at the Manchester School of Architecture. She graduated with honors and went on to work at an architecture firm in London, which sparked her interest in Adaptive Reuse and Sustainability. Whilst at the Rhode Island School of Design she has pushed herself to expand her skills, not just in architecture but in other disciplines, such as Ceramics and Digital Illustration.

Sofia Paez

Sofia Paez has a Bachelor's degree in architecture from Veritas University in Costa Rica and is currently pursuing her final year of a master's degree with an emphasis on "adaptive reuse" from the Rhode Island School of Design. During her studies she has developed an interest in designs that are aware of the environment, paying attention to details and the effects that construction brings to the environment.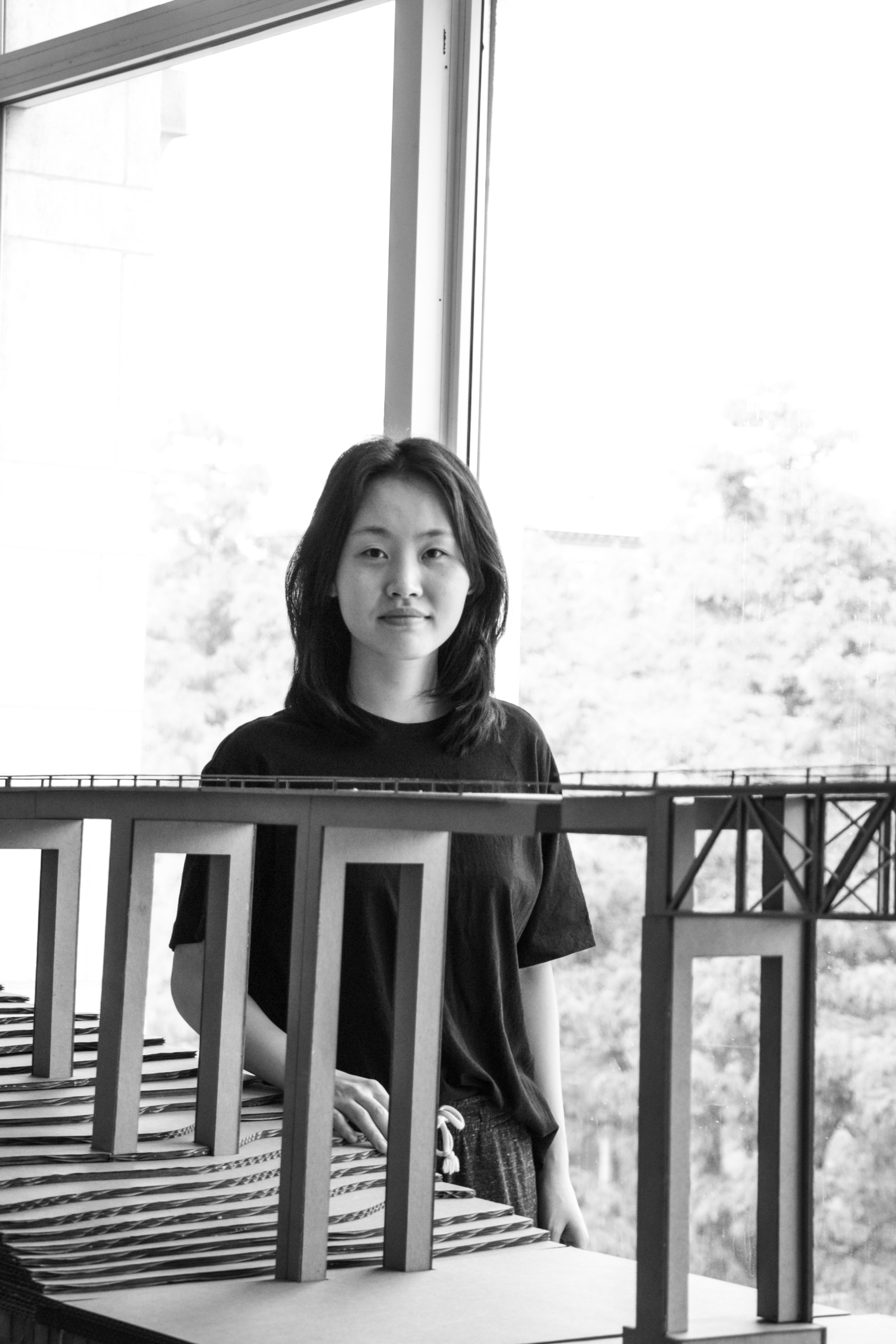 Mohan Wang

Mohan is currently in her second year of the three-year MLA program at Rhode Island School of Design. Her background in art shapes her design ethos. As a landscape architect, she is passionate about the multidisciplinary quality of space design in different scales and is interested in the dynamic interface between art, nature and culture.

Yu Xiao

Yu, graduated from Shanghai Jiao Tong University, is currently a second year graduate student from the MLA1 program in Rhode Island School of Design. She has an interdisciplinary background with a bachelor degree in Agriculture and shows strong interest in the cooperation between multiple disciplines of landscape design including ecology, culture and aesthetics.